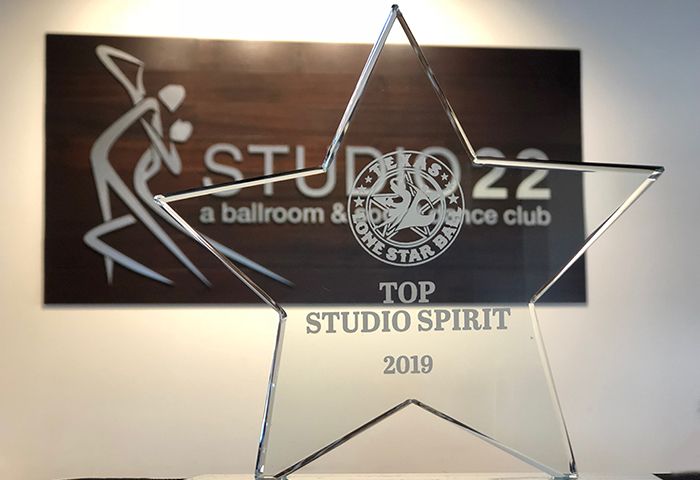 Competitors, spectors, friends and family joined Studio 22 for the Texas LoneStar Ball Competition Outing on Saturday, March 16, 2019 at the Westin-Galleria Dallas. 
Attendees of the Competition Outing gained access to:
• Reserved VIP seating | daytime & evening events
• Studio 22 VIP Pre-Party | Private Suite Access, Wine + Cocktails
• Professional Show featuring Cabaret Champions Shane & Shannon Jensen
• Studio 22 VIP After-Party | Private Suite Access, Wine + Late Night Nibblies
Studio 22 Pro/Am competitors were very succesful, placing at the top of their categories, and team performances were very well received, earning high marks. Studio 22 also earned the Top Studio Spirit award for its enthusiastic supporters.
Congratulations to our competitors & performers, and to their coaches!